About Adriana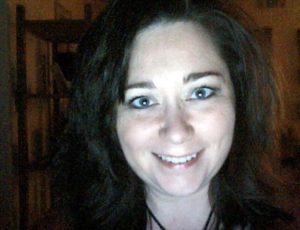 My mom read to me while I was still in the womb. (That's most likely why I was born loving books.) I believe in the healing power of words and the long-lasting impact of a great book.
Historical fiction has always tugged at my heart.  As a first-generation American with parents who lived in Europe during World War II, I grew up on stories about how small acts of compassion and kindness can save lives.
I've had three great careers: The first in education, as a high school teacher and program administrator, the second as a writer/project manager for a leading data analytics company, and the third as an author. 2015 was my Big Risk Year, as I left my corporate job to concentrate on writing. Simple Acts of Grace, the first in a planned three-book series, is the result. I'm thrilled to be repped by Shannon Orso at Victress Literary, and we're currently submitting the manuscript to publishers.
I spent fifteen years in the New York metro area, but am happily relocated in Chandler, Arizona. I love the desert sun!  When not tapping away at the keyboard, you'll find me cooking, painting, gardening, or cozying up with a favorite read. I'm also the proud mom to two ornery rescue cats, whose hooligan antics sometimes find their way into my short stories.