About Adriana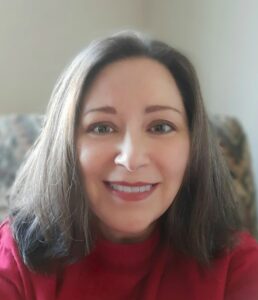 My mother read to me when I was in the womb. That's likely why I was born loving books. I believe in the healing power of words and the long-lasting impact of a great read.
As a first-generation American with parents who lived in Europe during World War II, I grew up on stories about how small acts of compassion and kindness saved lives. That theme shows up in everything I write, regardless of genre.
I've had three great careers: The first in education, as a high school teacher and program administrator, the second as a writer/project manager for a leading data analytics company, and the third as an author. 2015 was my Big Risk Year, as I left my corporate job to concentrate on writing. Simple Acts of Grace is the result. I completed a second book (Late Bloomers, Romantic Suspense) last year, and am currently working on a third (For Love of Ben, Women's Fiction) and fourth (Child of Fire, Supernatural).
I'm thrilled to be repped by my amazing rock star of an agent, Lizz Nagle at Victress Literary. We're currently shopping my first novel to publishers. You can connect with Lizz on Twitter at @VictressLizz and @VictressLit.
I spent fifteen years in the New York metro area but am happily relocated in Chandler, Arizona. I love the desert sun.  When not tapping away at the keyboard, you'll find me cooking, painting, gardening, day-tripping, or cozying up with a favorite read. I'm also the proud mom to two ornery rescue cats, whose hooligan antics sometimes find their way into my writing.